It's been awhile since I put one of these together, figured now was a great time to show you some ideas for some awesome thank you gifts for your child's teacher.
Homemade Rubber Stamps
Directions for these stamps can be found at FamilyFun.com
Leather Look Pencil Jar
Great for a male teacher
Directions for this jar can be found at The Craft Floozy
Beaded Ribbon Bookmark
Directions for this bookmark can be found at Make Greeting Cards
Goody Box
I love this idea!  I think this is the one I am gonna do this year.
Directions for these cute reusable boxes can be found at Deck The Halls Of Home With Joy
S'more Bowls
Finish these off with a really cute poem included in the directions
Directions and poem can be found at Our Semi Homemade Life
Seed Tape
Make planting a garden easy for your teacher with this cute idea.  Add a pair of gloves and a shovel to complete her gardening needs.
Directions can be found at Givers Log
Artwork Cookies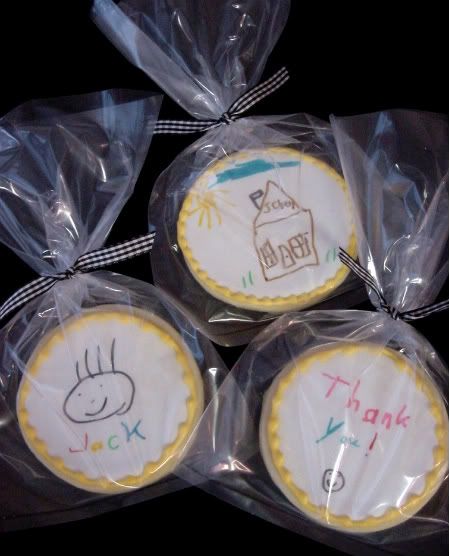 Directions can be found at Bake at 350
Ribbon Key Chain
Directions can be found at Michaels Craft Stores The Knack
Embroidered Tote Bags
A little more advanced, but if you have the right equipment, this is a fantastic gift
Directions for these can be found here on my blog.  I made them as Christmas presents and the teachers loved them.
This should be enough to get you started creating the perfect gift for the special teachers in your life.  Happy creating!